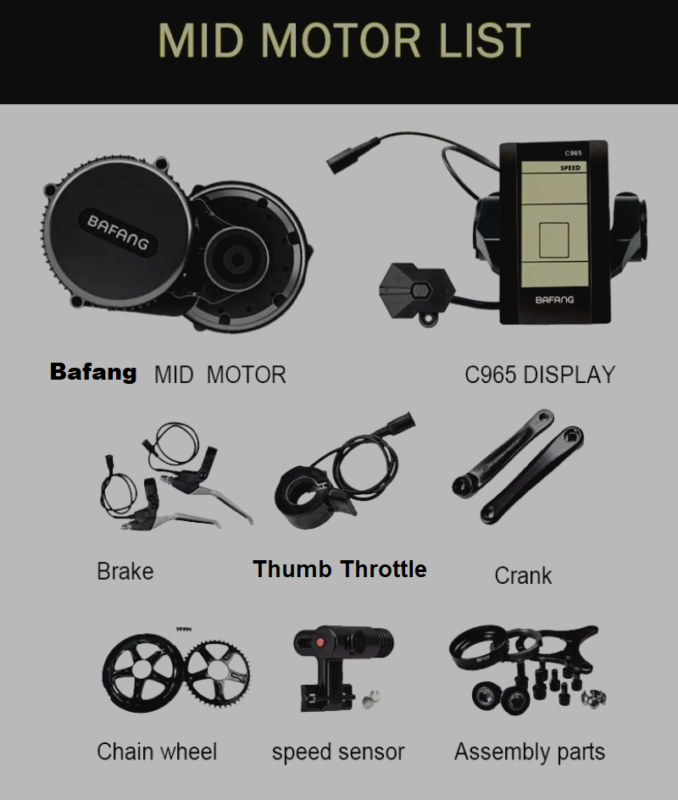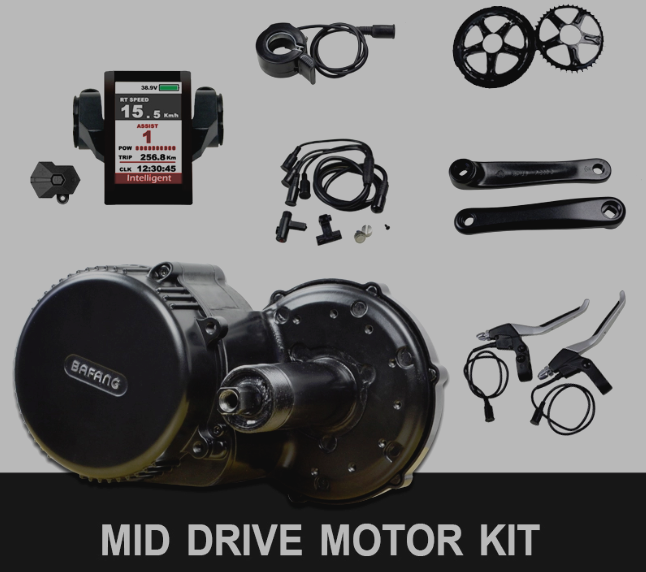 STOCK IS HERE FOR SPRING — 750w and 1000w mid drives!!! Fast local UPS shipping.
750 watt bafang can also be limited to 500 watts to be street legal in Canada
and than for off road mode you can change programming.
Comes with C965 display.
Colour display 850c is $50 more – I can include 36t FREE OF CHARGE (increase torque)  instead of stock 44t your choice. depends if you need the extra torque ability. the 44t will of stock chainguard. The 36t will not have. 44t can be a bit more efficient at the high speed and the 36t more efficient at the high torque.
This motor is the best thing since sliced bread.
Extremely silent.
Super efficient at climbing the steepest of hills.
Extremely high quality continuously providing you with fun.
Can easily unlock 25 amps so that this motor can put out 1200 watt continuously !!! If you have suitable battery. (all our batterys suitable) 48v or 52v
(This motor is sold as off road use only with the 750 watt programming) or it could be set to 500w for legal canada  (MAKE SURE TO NOTE IT TO US AS IT MAY NEED RESHIPPING to do this AND COSTS FOR IT)
HYDRAULIC BRAKE SENSORS —- INCLUDED IF NEEDED (or regular brake cutoffs)
perfect combo with 52v 13ah battery $590 price– both in stock same connector.
Manufacturer warranty included 2 years.