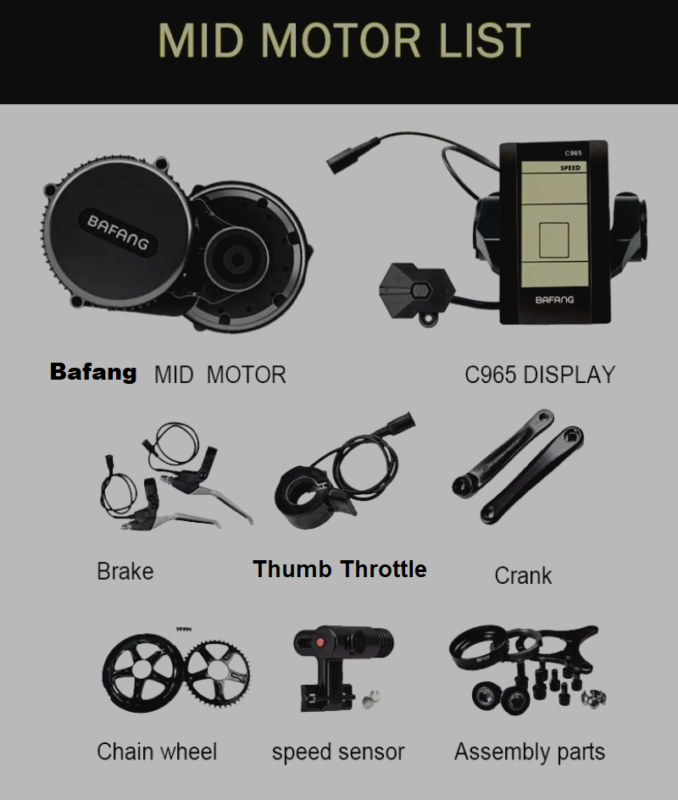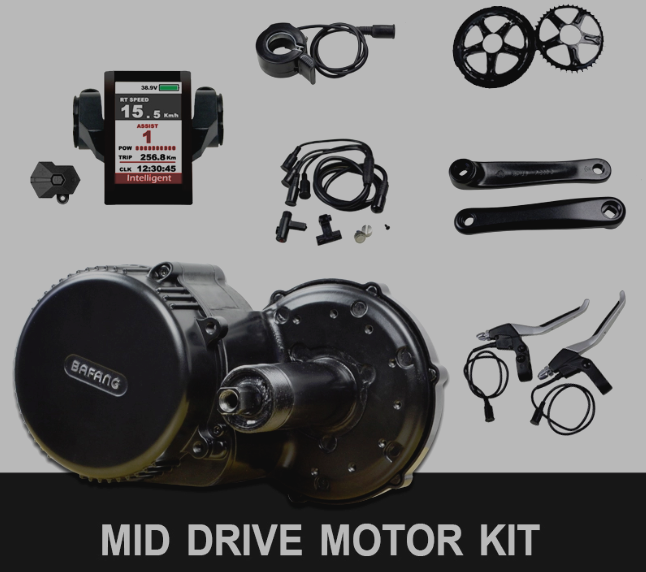 750 watt bafang can also be limited to 500 watts to be street legal in Canada
and than for off road mode you can change programming.
Comes with C965 display.
Colour display with more functionality is $100 extra.
This motor is the best thing since sliced bread.
Extremely dead silent.
Super efficient at climbing the steepest of hills.
Extremely high quality continuously providing you with fun.
Can easily unlock 25 amps so that this motor can put out 1200+ watt continuously !!! If you have suitable battery..
(This motor is sold as off road use only with the 750 watt programming)
Programming Cable is needed. Video instruction will be provided how to program a few settings to optimize your motor to be more powerful and responsive. Cable is $40 Canadian Including delivery.
Manufacturer warranty included 2 years.