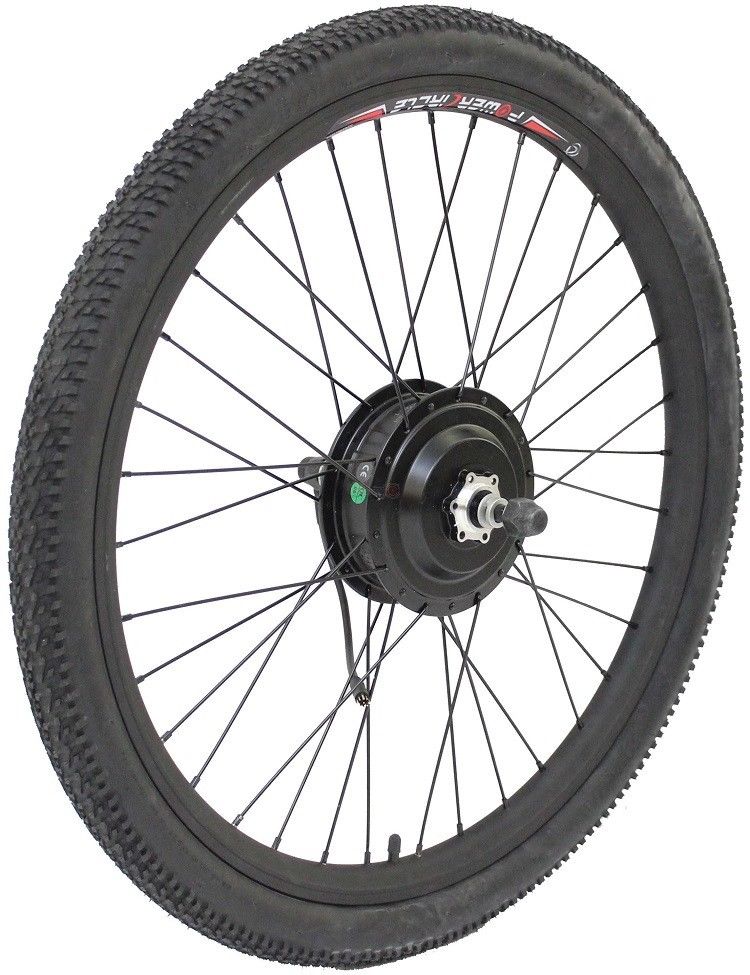 Price is in Canadian Dollars & Includes Shipping.
This is our Geared hub motor wheel.
500 watts 32kmh most powerful for street legal use in Canada.
Compared to majority of electric bikes which have a direct drive hub motor wheel.
The advantages of this geared motorwheel is that it has around 30% more torque which is needed for hills !
AND more acceleration which make it feel a bit more zippy.
As well it weights 8lbs less than the direct drive hub motorwheel with same power output.
Also it is more efficient for heavy riders and for going up hills.
It is easy to pedal without electricity.
COMPLETE KIT with LCD , motor controller , Pedal assist and sensor. electric brakes. etc, Just need battery. See battery pack category.
Includes 1 year manufacturer warranty. The manufacturer partner of ours is the highest quality we have found from years of testing. This motor likely will last many years.
CONTACT TO PLACE AN ORDER.