5000 Watt of power 72 volts up to 75+kmh
Full Suspension with DNM fat bike front fork 6 inch travel OR Can provide more expensive option if you desire.
Hydraulic Disc Brakes
Sinewave Programmable Sabvoton 72v 80amp bluetooth motor controller.
72 volt 26ah lithium battery for up to 100km range + 6 amp fast charger
The battery capacity is 2kwh (2000 watt hours) which is 4x a typical ebike battery capacity.
Weight: 58kg
Choice of either regular bike seat or Motorcycle seat as in the photo $150 extra.
Choice of either 4″ or 4.5″ Fat tires 26″ double walled bike wheels
Choice to upgrade to 40ah which is 50% more capacity and range for $600 ONLY **recommend for lower stress to cells and longer range** = better value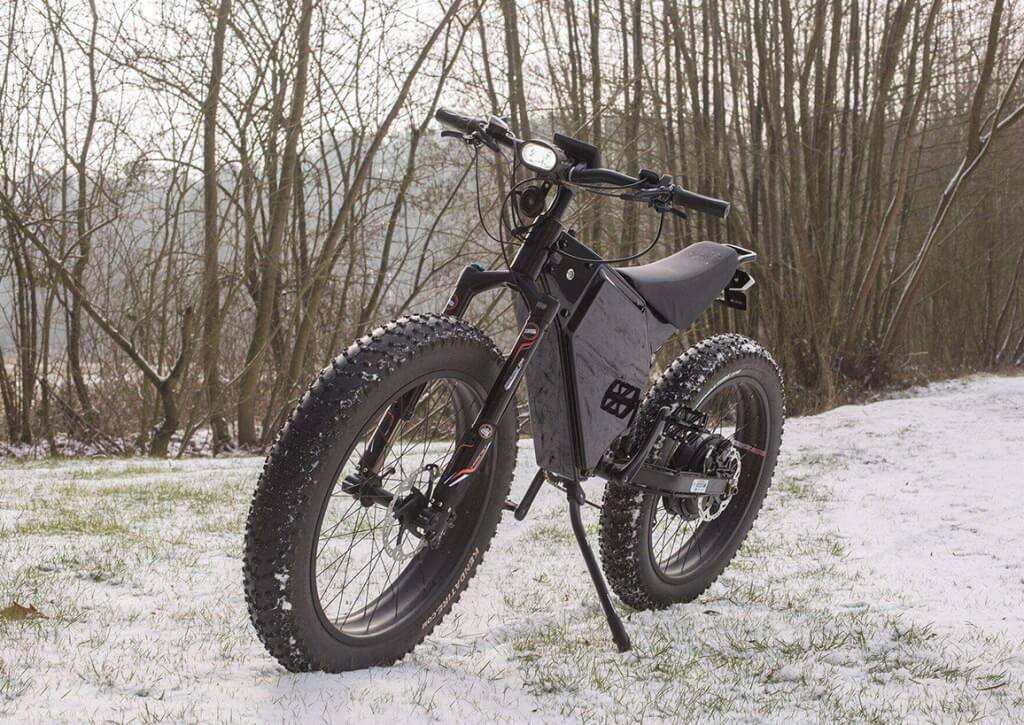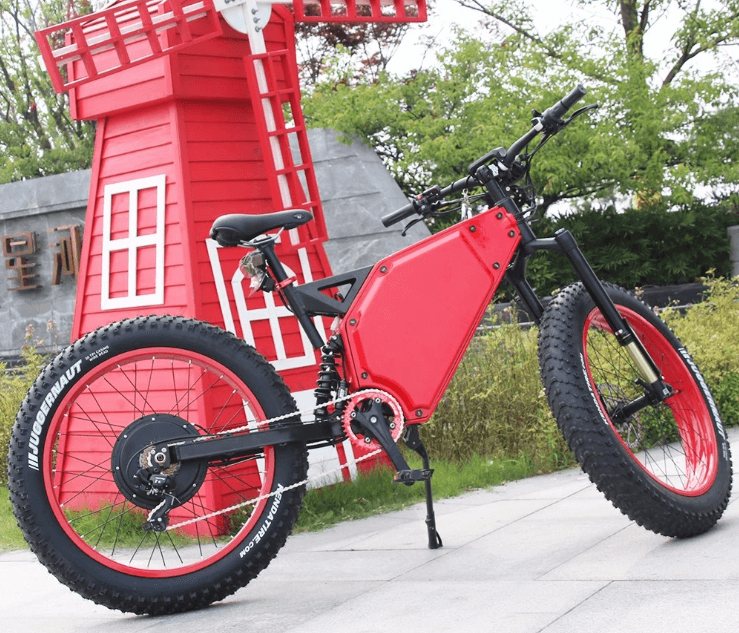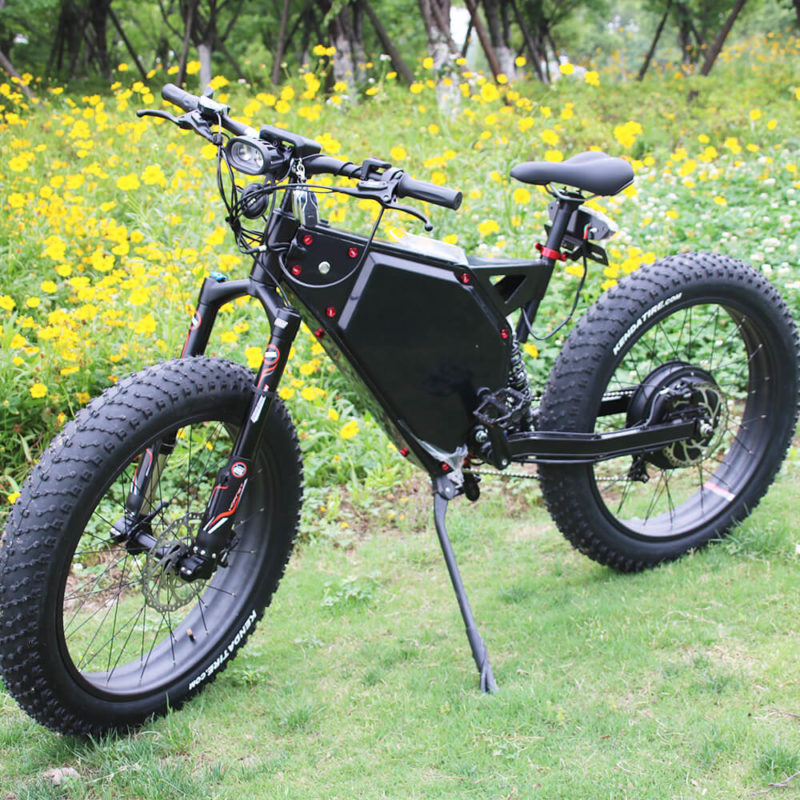 Video FULLSCREEN starts at 12 seconds and FULL THROTTLE starts at 29 seconds.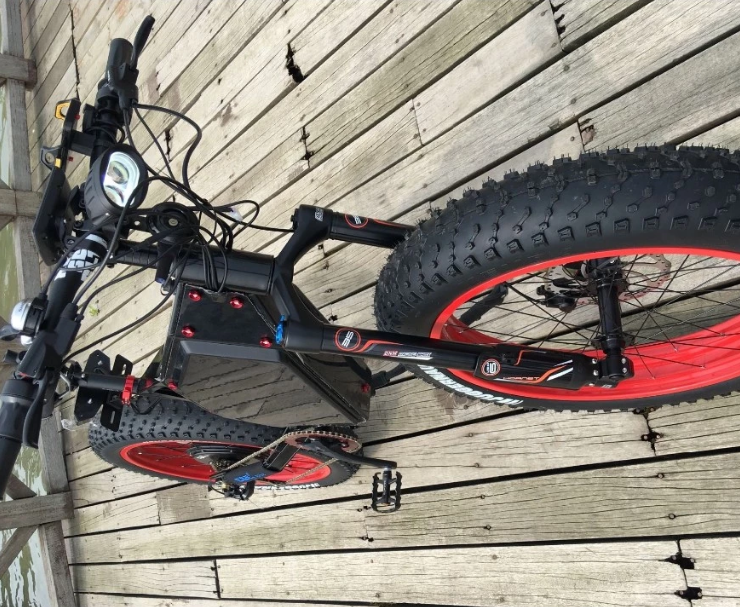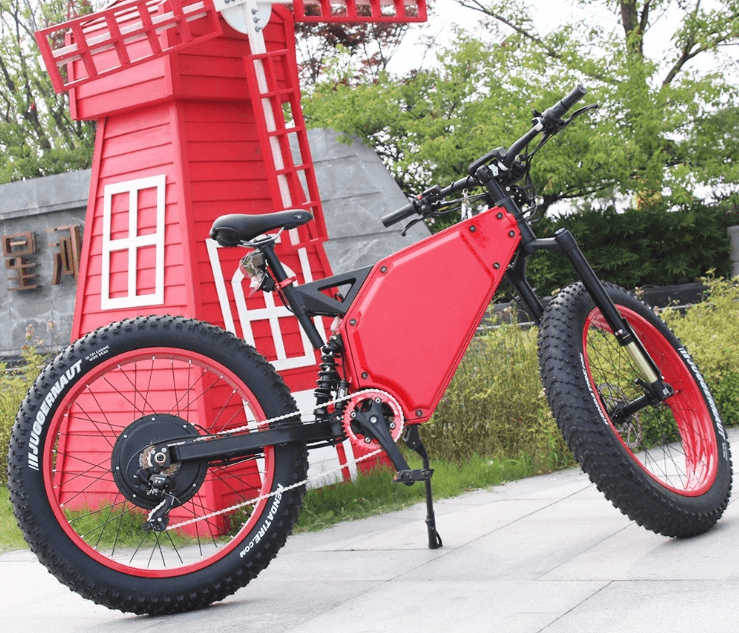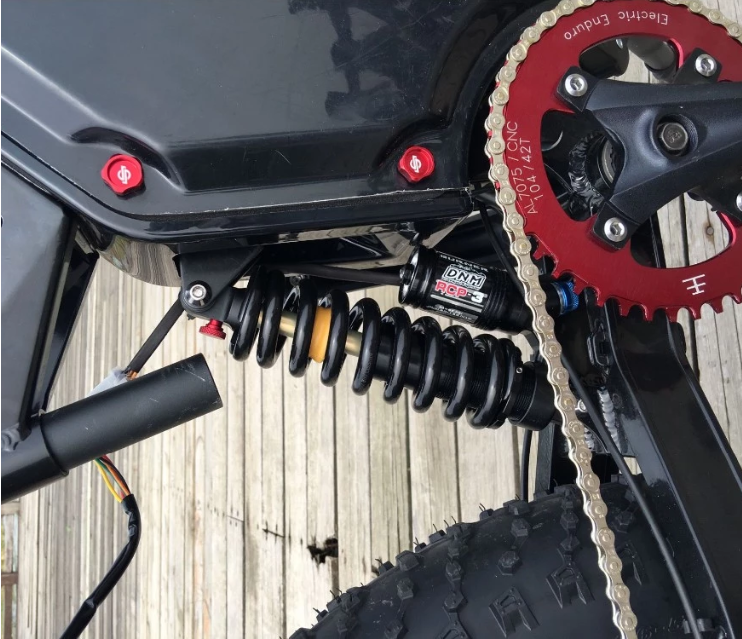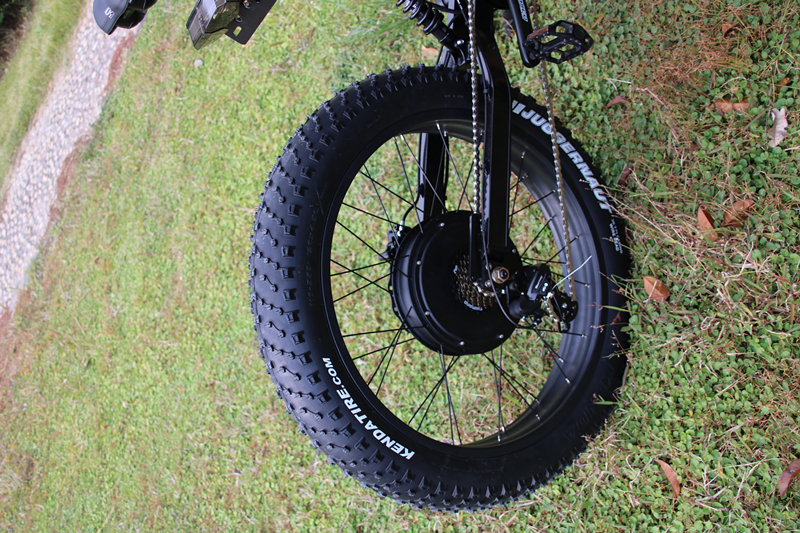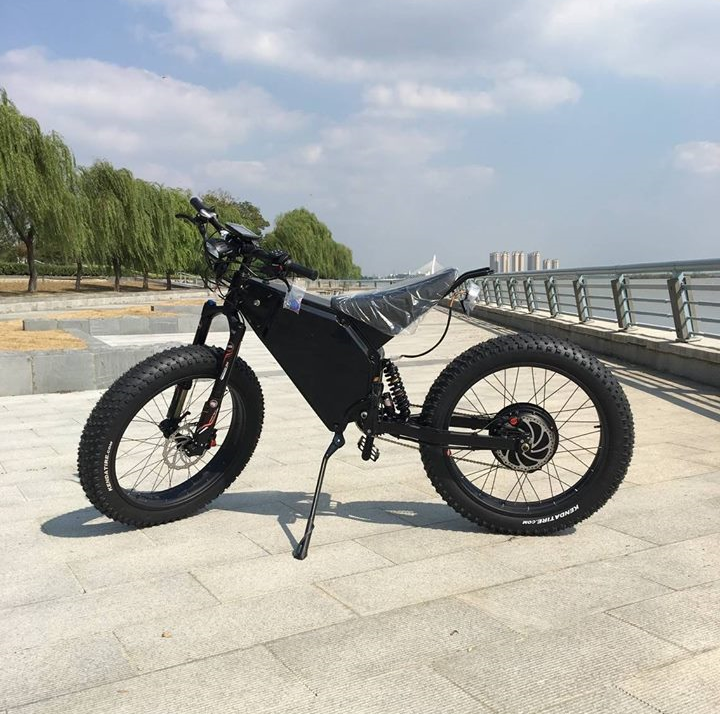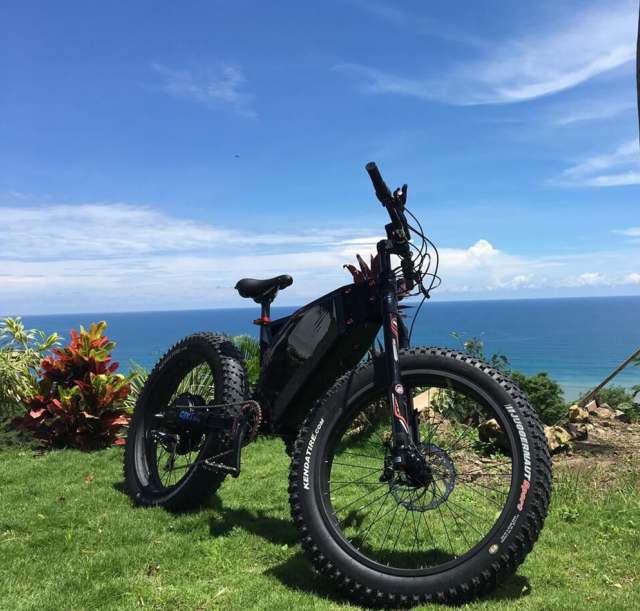 CONTACT TO PLACE AN ORDER.