8000 watt version of the model TR3 contains a 72 volt 38.8ah amp hour lithium battery with a whopping 2.79kwh
 capacity more than 30% bigger battery than the base model TR3 5000 watt. 
Longest Range 48ah option for $750 extra (requires motor controller to be mounted outside the frame. 25% MORE RANGE
With this option it gives you industry leading amazing 3456 watt hours (3.45kwh) so you can explore more trails and go fast without worry of range.
72% more battery capacity than standard 28.8ah 5000w TR3 / 'competitor' stealth bomber b-52.
Sinewave Programmable Bluetooth Sabvoton Motor controller ( smooth acceleration and can limit the power output )
Includes 84v 6 amp fast charger =  500 watts per hour.
19″ Motorcycle wheels are standard for this version. Cannot have regular bike tire or fat tire.
TOP SPEED 90 – 95+kmh
Range with 2.79kwh Battery: Up to 140km range!
Range depends a lot upon how fast your going as well as hills and rider weight.
DNM USD-8 Volcano front forks that have 8 inches of travel
Hydraulic disc brakes
White, Black and Red frame colours
Off-Road Tire or On-Road Tire 
Bicycle seat is standard. Option for Motorcycle seat for $125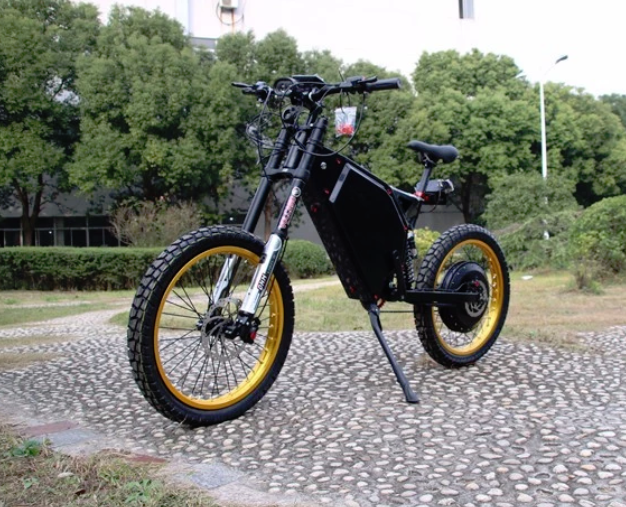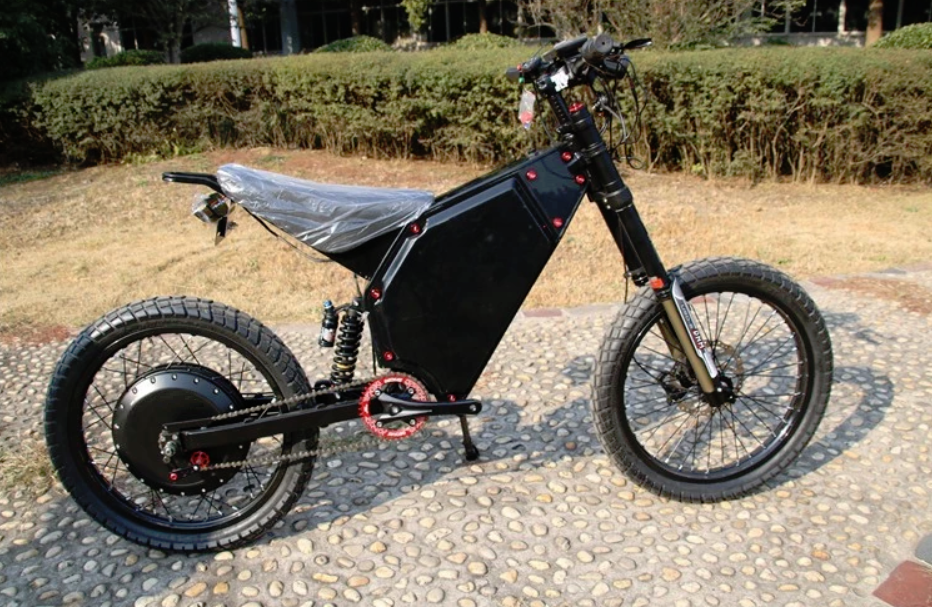 BELOW IS THE INDUSTRY LEADING LONGEST RANGE 48AH VERSION WITH 3456 watt hours. (And the off road tires) 
 48ah version requires the motor controller to be mounted on the outside front bottom.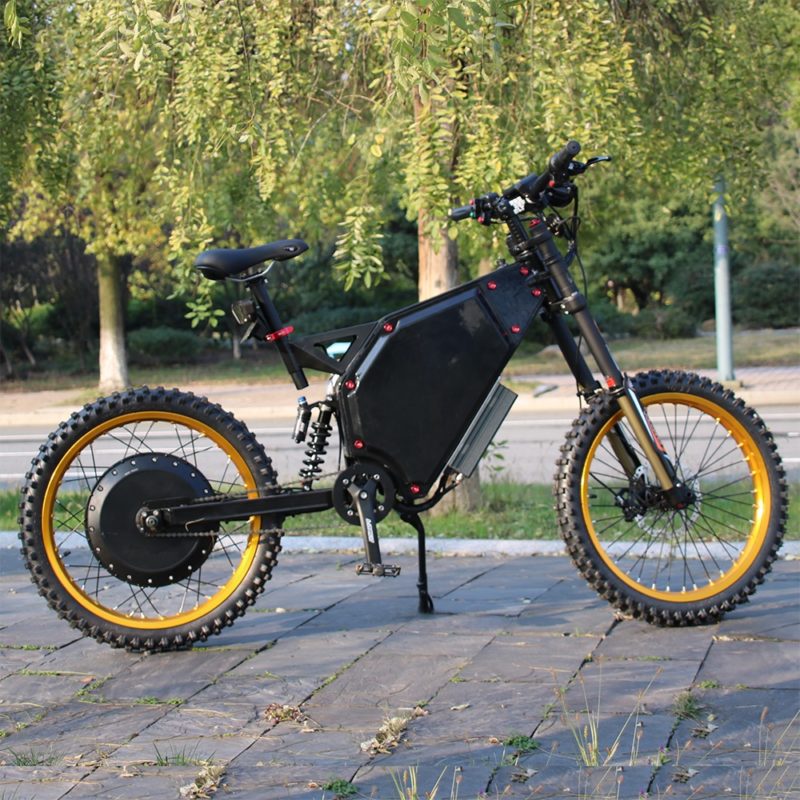 Below is a photo of the 8000w TR3 with slightly more expensive rockshox front fork upgrade option.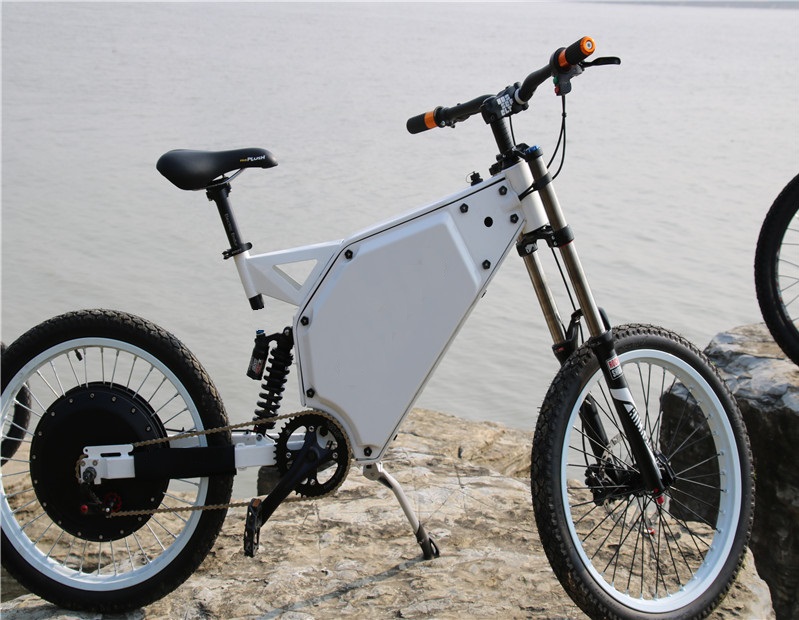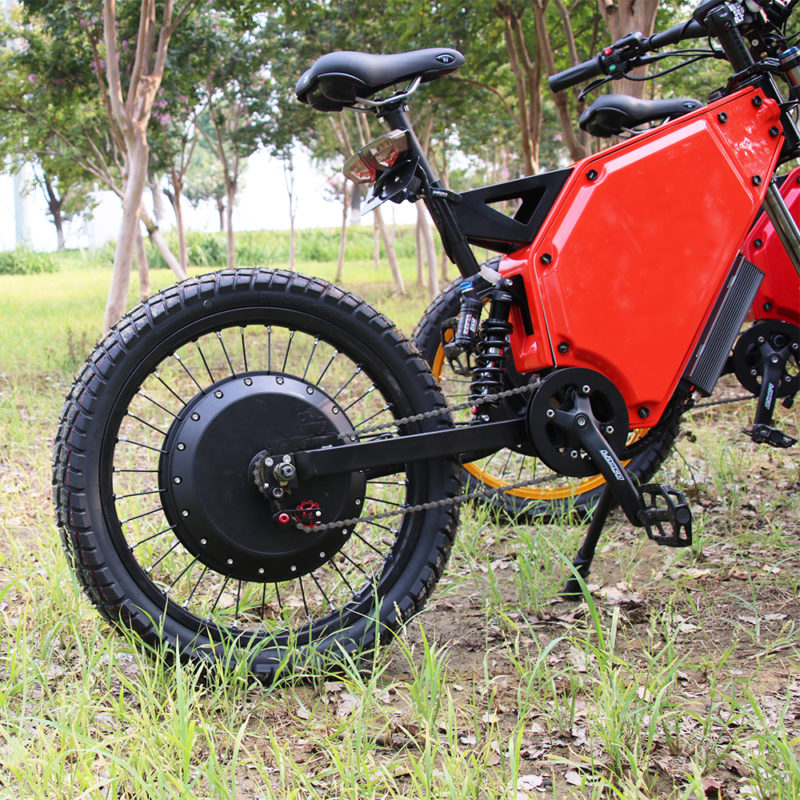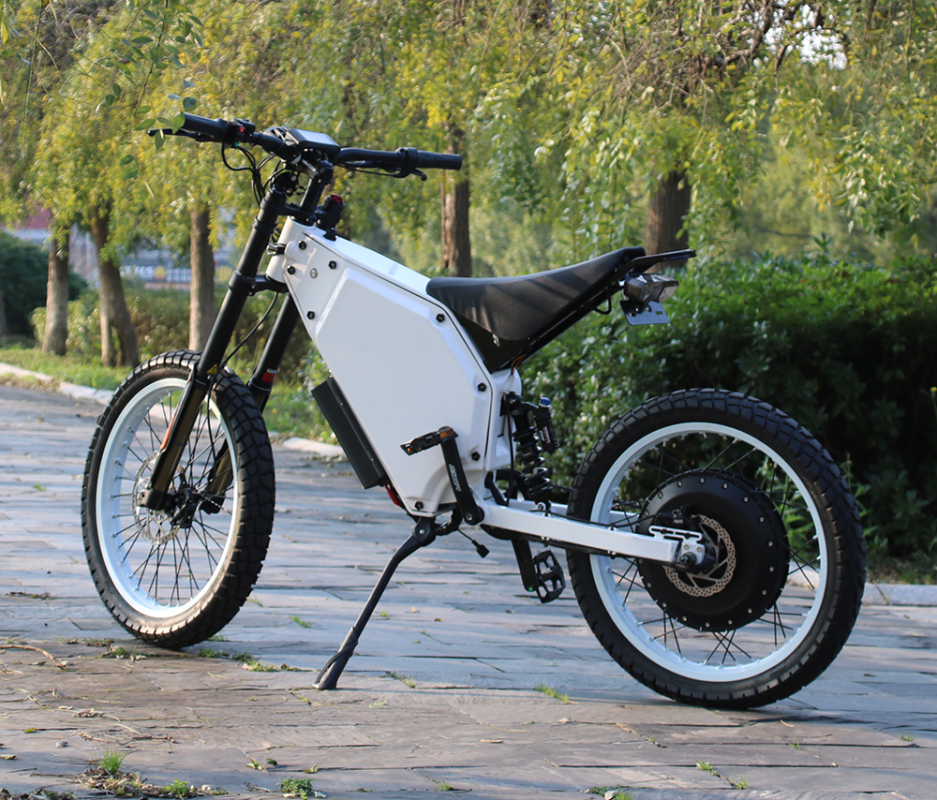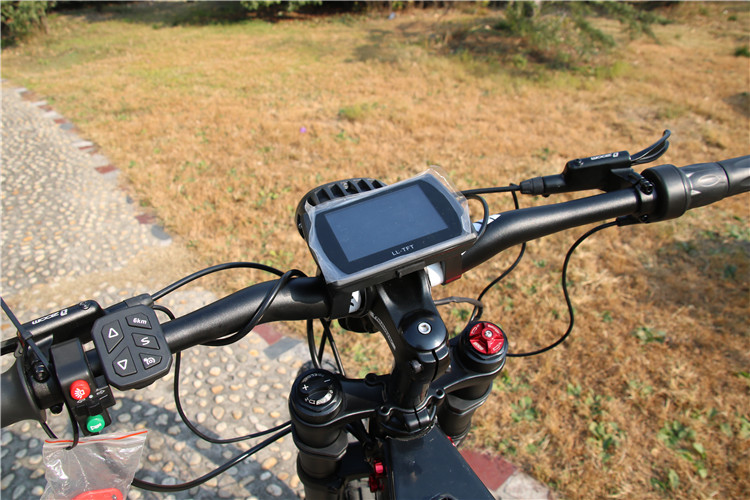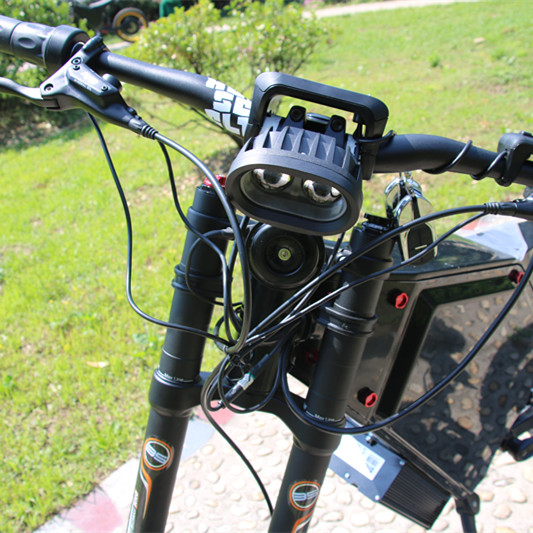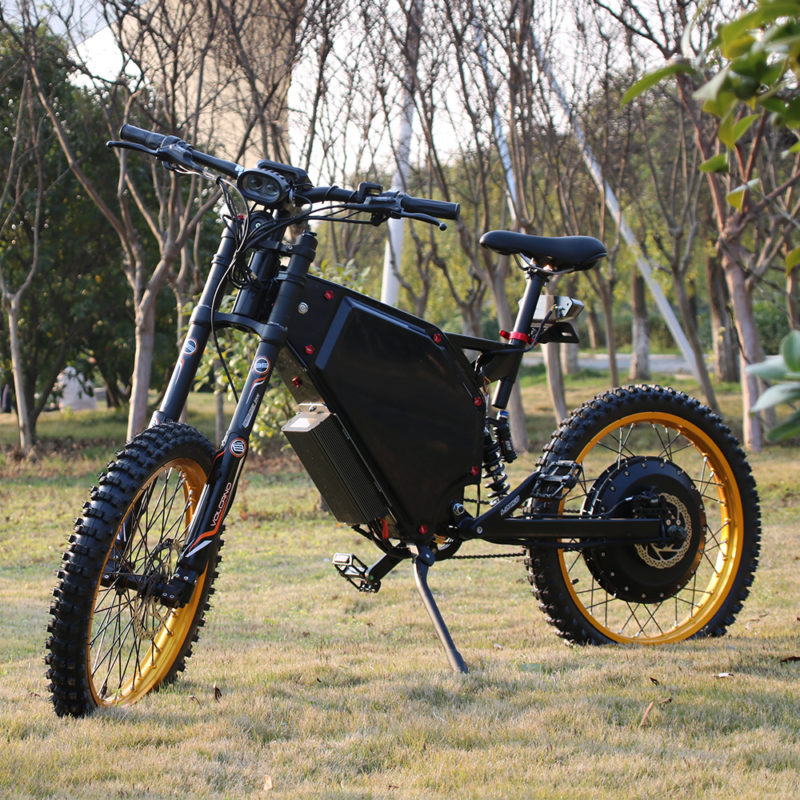 Bluetooth Programmable Sinewave Sabvoton Motor Controller – Easily controlled by your phone with the app.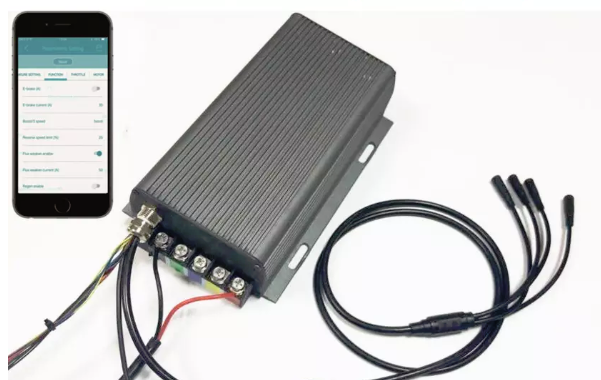 Contact to place an order.
An invoice will be emailed to you with your specifications chosen / model and securely pay through squares checkout portal with your credit card right from the invoice/email.
 To prevent fraudulent transactions your shipping address and name must match your billing address and name.